This has been on the back of my mind all weekend, but I figured I'd save writing about it for today to cash in on alliteration. Anyway...
From the Sometimes Real Life Is Stranger Than Fiction box: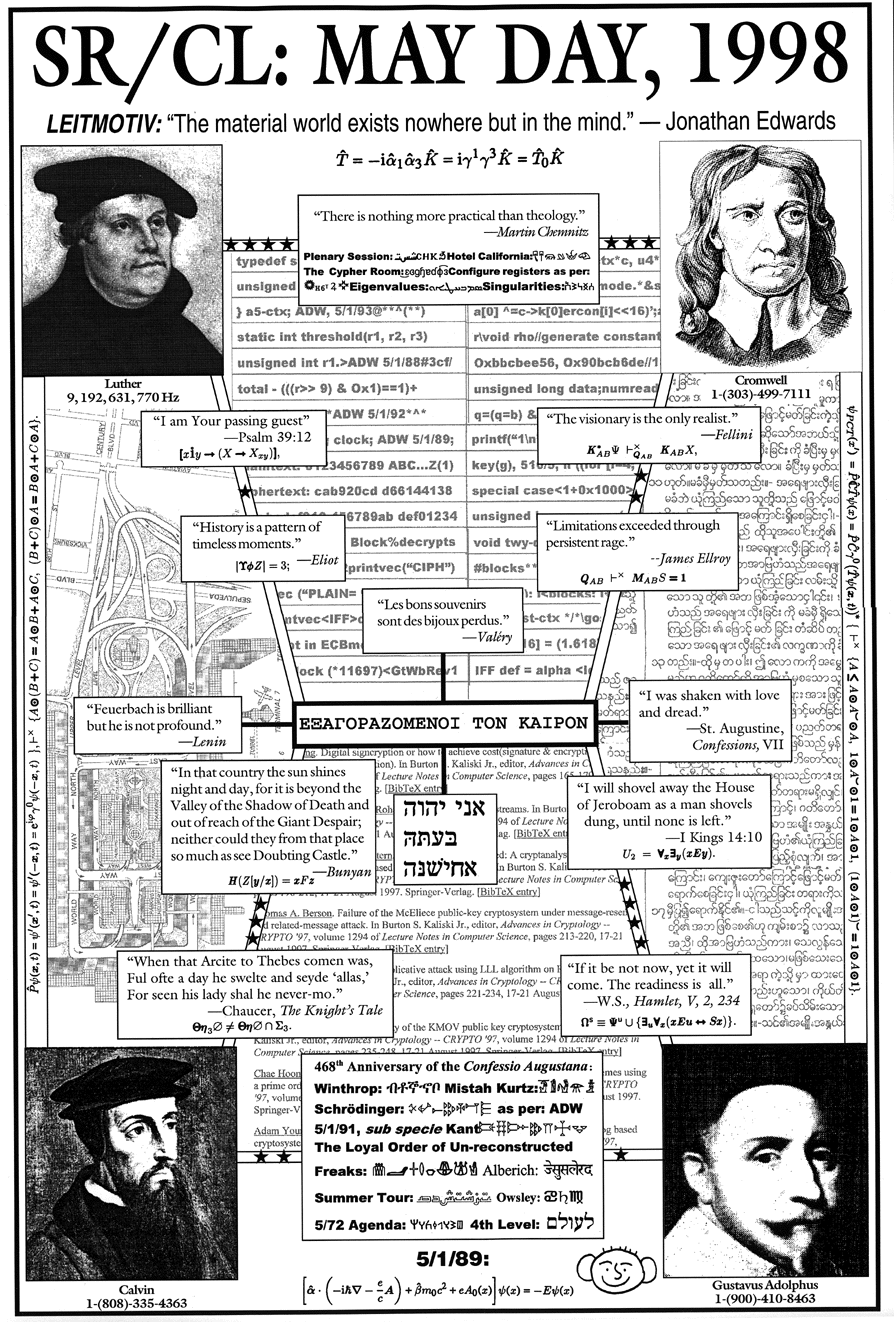 Over the weekend, thanks to the power of Twitter, I became familiar with the surprisingly low-key Mayday Mystery. Even though this has been happening for over forty years, it wasn't until I stumbled upon a random tweet and became introduced to the mystery, and decided to do some digging.
In the 1970s, a college newspaper at the University of Arizona began running strange full-page advertisements every year on May 1st, with smaller ads scattered throughout the year. The reporter who discovered this, Bryan Hance, set up a website to catalog the ads and began receiving regular communications, such as strange e-mails and packages (one of which includes South African currency and blue rocks!) delivered to his PO BOX, from other interested parties, who call themselves "The Freaks" and "Orphanage."
The ads have been traced to a Tucson-area lawyer, who claims to be an intermediary for his mysterious client, but little else seems to be known beyond that. The advertisements themselves are weird and perplexing, typically involving some kind of religious history, and a promise to reveal the location of a secret safety-deposit box to whoever can unravel the mystery.
And, of course, the even larger mystery is whether or not this is all a hoax or if it's legitimate, if the person (or persons?) behind it all is crazy-smart or crazy-insane, or both, or anything in between. It could be something, or it could be nothing. But it is, for damn sure, awfully compelling and utterly interesting. The people invested in solving it have applied everything from historical research to cryptography and image steganography. Some redditors have claim to have devoted more than a decade to this thing.
You should go check out the reddit thread devoted to this topic (and I have to say, the main page, Unsolved Mysteries, is also a worthwhile, and oftentimes frightening, time-suck), and Bryan Hance, the ex-student journalist who stumbled upon all this, has archived the materials over here.
Needless to say, it's got my headwheels turning. So many questions, so much left unresolved. Who is behind this, and for what reason? If there even is a reason at all... One thing I am certain of, though, is that there is a story behind all of this. There has to be.